Material Science Training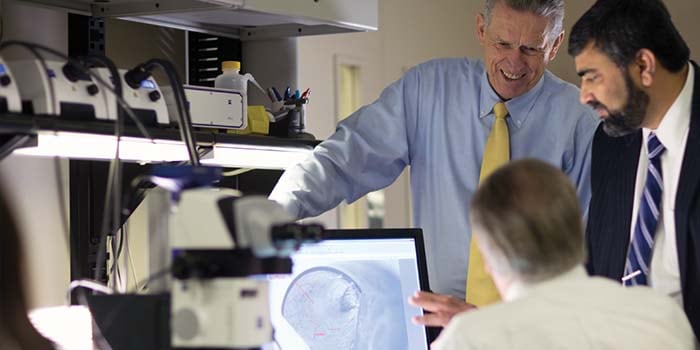 Training in Materials Science
Swagelok® Materials Science training courses teach you how to choose the right corrosion-resistant materials to help you keep your fluid systems leak-tight and operating efficiently. Through this course, you will learn which specific alloys resist corrosion and how they do it, how various materials behave, and how industry standards impact your material choice. Whether you are dealing with sour oil and gas fields or aggressive precursor chemicals for semiconductor manufacturing, a strong understanding of materials science is invaluable.
There are currently no courses available, but training can be arranged through your local authorized Swagelok sales and service center.
About the Course
Topics
The principles of materials science, corrosion, and other factors affecting material properties
Different types of corrosion and how specific alloys resist corrosion
How to select optimal materials of construction for demanding applications based on pressure and temperature ratings, corrosive threats, and compliance
How to select proper components to address sour gas corrosion and NACE standards
Critical concepts covering the nature and behavior of materials, including an atom-level view of metals, as well as the microstructural characteristics and mechanical properties of materials
Target Audience
Engineers, managers, supervisors, buyers or purchasing agents, technical associates, and anyone involved in the material selection process
Newer team members seeking basic training or experienced professionals who want a refresher
Course Length
Available virtually as a full-day course or in two-hour sessions spread across multiple days. Attendees can also choose to attend two-hour sessions on an à la carte basis to learn about specific topics of interest, such as alloys/corrosion/material selection, NACE, working with hydrogen, elastomer seals, and additive manufacturing.
Your Instructor
Swagelok materials science training is taught by metallurgical engineers with extensive experience working with a wide range of corrosion-resistant materials for various industries. They are knowledgeable regarding the characterization and failure analysis of materials and often perform research on materials for emerging, demanding applications.
How to Register
To register for training, reach out to your local authorized Swagelok sales and service center using the link below. They will then contact you to discuss details and find an arrangement that works for you.
Explore Training Resources