: Sampling System Problem Solving and Maintanance (SSM)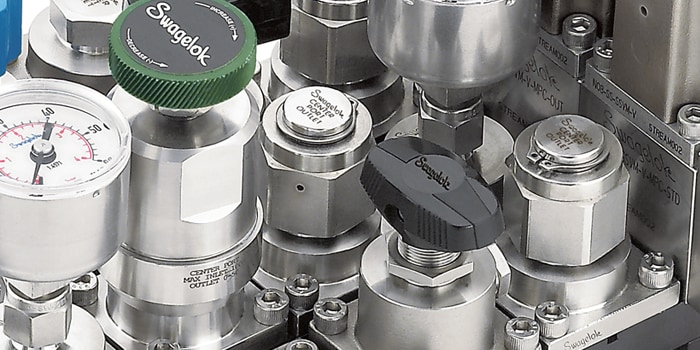 Sampling System Problem Solving and Maintenance Training
Swagelok® Sampling System Problem Solving and Maintenance (SSM) training courses will teach you how to troubleshoot a variety of common sampling system issues from the process line through sample disposal. Attendees will learn how to troubleshoot sampling systems with confidence.
There are currently no courses currently scheduled, but training can be arranged through your local authorized Swagelok sales and service center
About the Course
Course content is derived from Industrial Sampling Systems, a technical reference book authored by industry expert and consultant Tony Waters.
Topics
In this course, you will learn:
How to recognize and diagnose common sampling system design flaws that lead to excessive time delay and non-representative samples
The formulas, calculations and engineering principles that can help you properly troubleshoot process analyzer sampling systems and fine-tune them for optimum performance
How to maintain your sampling system with minimal error and greater system integrity
How to troubleshoot actual sampling system designs and recommend corrective actions
Target Audience
Anyone who diagnoses, troubleshoots and maintains sampling systems, including sampling system and analyzer technicians, maintenance personnel and system engineers
Newer team members seeking basic training or experienced professionals who want a refresher
Course Length
In-Person: Two business days at eight hours per day
Virtual: Four business days at four hours per day
Your Instructors
Course instructors are experts at designing, installing, and maintaining sampling systems and include:
Certified Swagelok Field Engineers
Swagelok field engineers located across the globe are certified to teach our sampling system training courses in languages including English, Spanish, Mandarin Chinese, Cantonese, and Bahasa Malaysian. These field engineers tap into their experience working with customers on sampling system-related matters to inform their teaching of Swagelok PASS and SSM courses.
How to Register
Reach out to your local authorized Swagelok sales and service center to request private, on-site training using the button below.