Transportation Application
Swagelok provides the high-performance fluid system components and design expertise necessary to enable alternative fuel vehicle OEMs and supporting infrastructure companies to bring clean energy vehicles and fueling equipment safely to the marketplace
We provide a variety of certified fluid system components and custom assemblies with the tolerances and material compositions to provide leak-tight performance in hydrogen fuel cell, compressed natural gas (CNG), and liquefied natural gas (LNG) vehicles and refueling infrastructure
We

also consult with customers to help them design or improve upon on-vehicle fuel systems and fueling

stations
How We Support The Transportation Industry
Solutions for On-Vehicle Hydrogen
Performance for Light- to Heavy-Duty Trucks and Buses
Hydrogen fuel cell technology has demonstrated major promise for light and heavy-duty vehicle applications. Reliable performance requires systems built with components that can withstand the unique demands of on-road use. Swagelok solutions for hydrogen vehicles have been developed to meet each of these needs.
On-vehicle solutions from Swagelok—ranging from individual components to complete custom assemblies—deliver on these needs and more. They have demonstrated the specific performance characteristics to meet required EC-79 and HGV 3.1 certification for use in hydrogen vehicles and are accepted in the International Material Data System (IMDS).
Our Product for On-Vehicle Hydrogen include:
AFS

ball valves

CH

series check valves

FW

and TF

filters

XS

series

excess flow

valves

All-metal

hose

Swagelok

® tubing

Ready to install

tube

bending

Pre-swaging
Solutions for Hydrogen Infrastructure
High-Integrity Systems for Infrastructure
Reliable refueling infrastructure is a necessity as hydrogen transportation scales up to handle an increase in demand. Applications like hydrogen tube trailers, electrolyzers, compressors, storage cylinders, priority panels, pressure control devices, and dispensers that deliver hydrogen need the highest-quality componentry.
Trust Swagelok to deliver a high-quality suite of hydrogen infrastructure solutions, including:
Standard-

and

medium pressure, and

cone

and thread tubing

Hoses

Valves

Measurement devices
download swagelok hydrogen compatible product brochure
Solutions
for
On-vehicle and Natural Gas Infrastructure
Outstanding Performance in Compressed Natural Gas
As LNG and CNG expand from high-pressure storage to lower pressure when fed to the engine, gas temperature drops significantly. All parts of the system must be able to withstand these temperature changes. Fittings and connections in LNG and CNG applications must be able to reliably withstand the vibrations associated with a moving vehicle.
On-vehicle solutions from Swagelok deliver on these needs and more. They are certified to the ECE R110 and NGV 3.1 standards and are included in the International Material Data System (IMDS). Solutions include:
Maximized capacity for refueling stations is critical, with the ability to store large quantities of highly pressurized gases on-site for consumer distribution.
Transferring LNG and CNG from storage to on-vehicle tanks requires safe dispenser technology that can accommodate significant pressure and temperature ranges. Quickly scaling infrastructure requires reliable and consistent assembly of complex systems.
Swagelok can help meet these challenges with a range of solutions and services to meet your needs. We can deliver everything from individual components to pre-engineered systems to help infrastructure developers meet the pace of demand.
Pre-swaged fittings for complete fuel lines
Ball valves
Check valves
Hose
Pressure gauges
Swagelok® tubing
Purge valves
Bleed valves
Many Swagelok products meet the NGV4.X for dispensing systems. In addition, we can work directly with you to achieve compliance with regional standards and specifications.
Swagelok Components
Designed for High-Performance Fuel Systems
Swagelok's alternative fuel components are designed to deliver the highest levels of safety, reliability, and high performance for on-vehicle and infrastructure applications.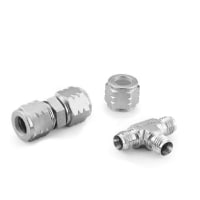 AbT fitting assembly can be accomplished quickly and easily, and the fittings provide excellent gas-tight sealing, tube-gripping action, and vibration fatigue resistance even after repeated reassembly. These fittings meet the requirements of EC-79, ECE R110, ISO 15500 and NGV 3.1, and are used in alternative fuel vehicles and infrastructure, including hydrogen, compressed natural gas (CNG), and liquid natural gas (LNG) applications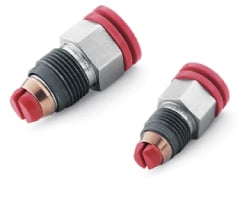 Swagelok® FK series fittings were developed specifically for use in hydrogen applications to
deliver outstanding tube grip and leak resistance, as well as the ability to pull up by torque or turns. Their unique two-piece design and preassembled cartridge ensure correct ferrule orientation, visual confirmation of ferrule presence, and simplified installation
Design and Assembly
Production Made Easier
Strained workforces, a lack of skilled technicians, and supply chain complexities are just some of the challenges that can make efficient production more difficult than necessary. Swagelok can provide the support you need with custom subsystems and assemblies built to your exact specifications, ready to be installed.
Swagelok® Custom Solutions can consist of either a few components or complete fluid systems, including gas fill panels, or fluid system assemblies to integrate into dispensers, compressors, and fuel line solutions. Our approach is collaborative: We work closely with you to ensure we understand the application and are developing the configuration that most completely meets your needs.

Tube-bending services can deliver high volumes and complex tube bends for your fuel delivery systems, saving you the work of manual bending.
Pre-swaged tubing and fittings take a critical assembly process off your hands, saving labor and production time.
Related Information for the Transportation Industry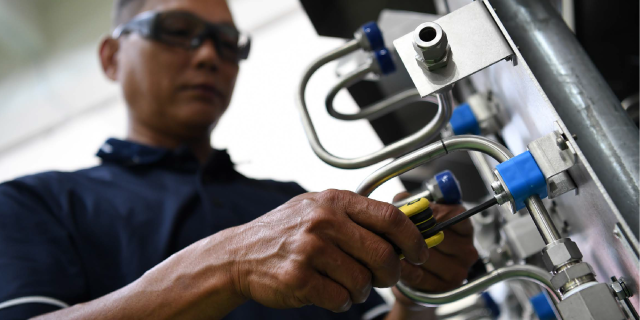 Have our fluid system professionals build you Swagelok® Custom Solutions that can range from a few components or complete fluid systems, including gas fill panels or assemblies that integrate into dispensers, compressors, and fuel lines. We produce standardized, scalable designs complete with testing, inspection, and packaging, as well as services such as CNC tube bending or pre-swaging of tubing and fittings.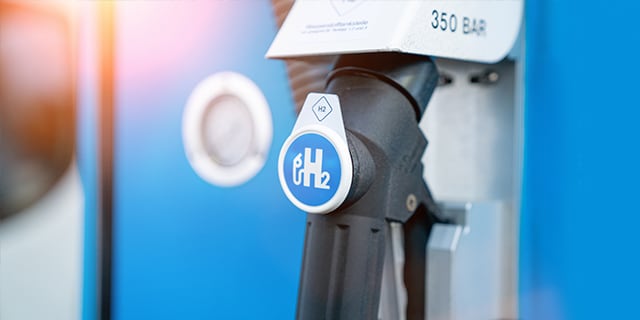 Gain insights about Swagelok's effort to earn EC-79 certification of multiple products to support Luxfer Gas Cylinders in its pursuit of business with European bus manufacturers.
Leaks of all types are common in tire manufacturing. Swagelok fluid system experts can identify and help you stop them, keeping your operations safe, productive, and profitable.
Let Our Services Come to You
High-quality components are just part of a healthy fluid system. As a complete solutions provider, Swagelok is engineered to take the pressure off of you.
Swagelok Evaluation and Advisory Services put experienced industry experts in your plant with one goal: improving the reliability and safety of the operation.
Get the Training You Need
We offer among the most comprehensive fluid system training available, with a special focus on keeping you alert to hidden dangers. From on-site learning to off-site classes that accommodate busy schedules, we make it easy to go through our in-depth education programs led by qualified instructors. That's why many of the world's largest industrial operators choose Swagelok to help their associates work safer.