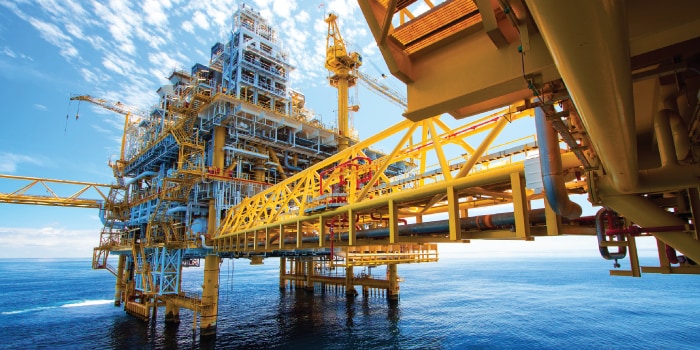 Solutions for Oil & Gas Applications
Standing Up to the Industry's Harshest Conditions
Offshore oil and gas platforms operate under extreme conditions. Environmental challenges can threaten the integrity of components, while high pressures and deep drilling raise the stakes for safe and efficient operation. Swagelok products are well suited for all facets of offshore oil and gas projects, including platforms, FPSOs, and FLNGs, as well as specific applications like chemical injection, subsea control, hydraulic power units, sampling, and beyond.
Trust Swagelok to meet all your offshore fluid system needs, with solutions designed to specifically meet the toughest requirements on earth throughout the lifetime of your platform.

Products for the Oil and Gas Industry
We engineer and manufacture a comprehensive suite of control and measurement fluid system products, including options that comply with the strictest of regulations and industry performance standards. We understand the demands of challenging oil and gas industry applications, choosing materials and designs that will keep fluid systems operating effectively even in the harshest environments. Choose Swagelok for reliable, appropriately certified fluid system products backed by the Swagelok Limited Lifetime Warranty.
NACE and NORSOK standards
Reduce the risk of internal and external corrosion and extend product life with the right alloy material for your application. Swagelok fluid system components made from either 316/316L or special alloys are available as products which meet the requirements of the NACE MR0175/ISO 15156 sour gas standard. Valves and fittings from alloys 6HN (UNS N08367) and 2507 are available from bar stock and forgings which are manufactured with processes which have been qualified to the stringent requirements of the NORSOK M-650 supply chain qualification standard.
> View and download a print-friendly version of the Materials Selection Guide
We offer a variety of small bore fluid system fitting products in a wide variety of alloys that are engineered to help you maintain leak-tight system performance in low-pressure,
medium-pressure
, and high-pressure applications featuring corrosive environments or extreme temperatures.
From
full-flow ball valves
capable of handling high flow rates and working pressures in applications like hydraulic, injection, and fire suppression systems to
metering valves
that provide precise flow control in analytical applications, find the durable, dependable valves you need to achieve your goals.
Maintain precise pressure control throughout your fluid systems with spring- or dome-loaded pressure-reducing, back-pressure, and specialty regulators capable of handling a wide range of pressures and flows.
Choose from millions of hose product variations with different core materials, reinforcement styles, end connections, and insulation options to achieve long-term, reliable performance in diverse oil and gas applications.
Services for Oil and Gas Industry
We can deliver the expertise, oversight, and assurances needed to feel confident in the performance of your fluid system assets throughout their full lifecycle. Local specialists are backed by a global team of experts, ensuring you receive the recommendations and support you need to improve the performance, productivity, reliability, and safety of your fluid systems—all while controlling costs and mitigating environmental risks.
Design & Assembly
Take Fluid System Design
and Assembly Off Your To-Do List
Our assemblies are locally built with Swagelok's high-quality fluid system components. We can also incorporate third-party products, including wiring, automation, transmitters, relays, motors, and more. We produce professional-grade, reliable solutions, complete with testing, inspection, and packaging, all backed by the Swagelok Limited Lifetime Warranty.
Swagelok Custom Solutions are fabricated assemblies that range from systems with just a few components to full panels, enclosures, and beyond. We can follow your design or develop a new one with our custom engineering services.
Topside Umbilical Termination Assembly
Topside Chemical Injection Skid
Subsea Umbilical Termination Assembly
Subsea Chemical Injection System
Faulty
fluid systems consume financial resources and the time and
attention of
technicians needed elsewhere. Swagelok shares advice for
engineering a more efficient operation, from improved maintenance practices to making systems
smarter.

If you are experiencing issues with the performance of existing fluid systems or simply lack the resources to design and build reliable subsystems, our local specialists can engineer and fabricate kits, assemblies, and subsystems optimized for your operations.


Swagelok-trained professionals can help guide component, material selection and system design from afar or visit your onshore or offshore facilities to evaluate your fluid systems, providing detailed recommendations on installation practices and system enhancements.

PROPER TRAINING:
YOUR MOST POWERFUL INSURANCE POLICY
When working on a rig or at an oil and gas facility, there's no margin for error. Worker safety must be the number one priority, and proper training is a key element in ensuring everyone makes it home safely and that your business is protected. For this reason, oil and gas producers take training very seriously, mandating that workers of all levels receive fluid system safety training before setting foot on a jobsite. They know that competency is just as important as any insurance policy when it comes to mitigating risk and ensuring the efficiency of operations.
More Information about Oil & Gas Applications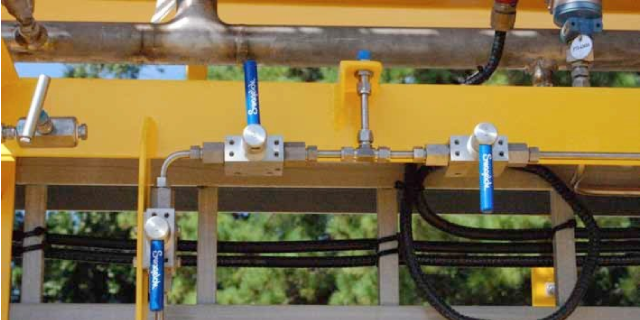 Learn how Swagelok helped AGI Packaged Pump Systems overcome some of the challenges of building chemical injection skids with the FKB series medium-pressure ball valve.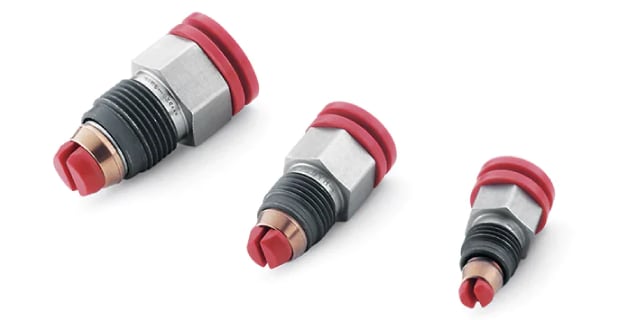 Save time and money with rapid assembly in applications up to 22 500 psi (1551 bar)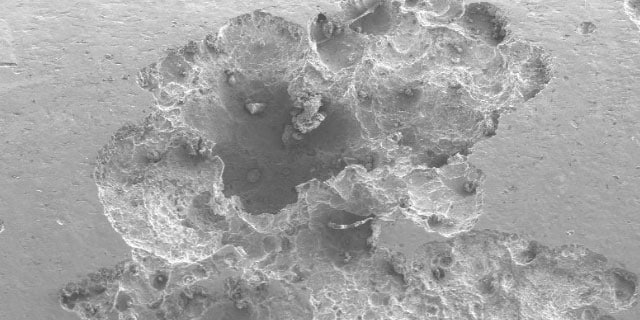 Corrosion—the deterioration of engineering materials, most commonly metals, by chemical interaction with their environment—is an extraordinarily costly problem.