Design and Assembly Services

Why should you have to assembly all of the component?
We gather the necessary parts from Swagelok and Non-Swagelok, build the assemblies and manage all inspection, packaging and deliver a complete solutions with limited lifetime warranty.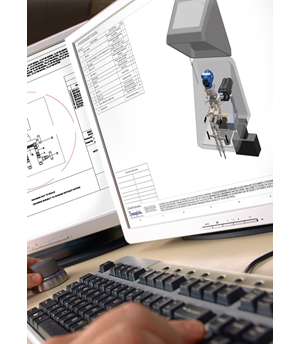 Swagelok®Custom Solutions refers to our expert capability to supply assemblies and fabrications using Swagelok products and other customer-specified components.
Whether you have a preliminary drawing or a simple idea, it's never to early to consult with our team of experts. We are at your service to create assemblies that meet the unique need of your application.
From Basic to System, we can assembly for you
Save Time With Standard and Configurable Assemblies
Swagelok design, fabrication, and assembly experts have worked with businesses across the globe to add efficiency and reliability to their operations by delivering reliably designed and constructed fluid system assemblies. Standard assemblies we've developed include:
Receive as Much Design Support as You Need
Our fluid system design experts are prepared to assist throughout the solution development process. We can follow your existing design, or you can work with our tech center to develop a new or revised one. In any case, our approach is collaborative, as we work closely with you to ensure we understand the problem and are developing the configuration that most completely meets your needs.
Whether you have a preliminary drawing or just the glimmer of an idea, it's not too early to consult with our fluid system experts to receive:
CAD drawings
Piping and instrumentation design (P&ID)
Component selection and sourcing
Bills of materials (BOM)
Professional services, such as bending and welding
Testing of system performance
Professional packaging and delivery
You trust our components. Now trust our experts to create great fluid system assemblies.