Shutdown Turnaround Solutions

Plant Shutdown

–

Turnarounds, the Swagelok Way
Plant shutdown – turnarounds are enormous undertakings that rely on many months, and in some cases years, of planning to be executed successfully and on schedule. A plant shutdown/turnaround is a critical event in the lifecycle of a plant, ensuring that the plant continues to operate efficiently and safely.
Swagelok has been known for generations, as a provider of high-quality fluid system products which are designed to stand up to the demands of challenging operating environments. Customers increasingly choose Swagelok as their shutdown – turnaround solution provider through all stages of plant shutdown - turnarounds, including the early planning stages.
A Typical Turnaround Process in a Chemical Plant

Strategic Planning
Swagelok will help you mitigate shutdown – turnaround risks
through its comprehensive risk framework.

Detailed Planning
Our Shutdown – Turnaround Services team helps set your shutdown – turnaround
scope priorities. Swagelok is on-site at this stage to perform site walk and key assessments.

Organizing
Our Swagelok-certified trainers will enable your contractors to ensure
specification compliance and overall planning success.

Execution Planning
We help you drive operational excellence, minimize rework and surprises through
executional planning support, daily meetings, and contingency planning.

Reflection
Your future shutdown– turnaround events will benefit when working with Swagelok
to capture the many lessons, insights, and recommendations gained
from your shutdown – turnaround.
Learn
More about Our Turnaround Solutions
Swagelok Thailand, we provide a variety of services to chemical and refinery companies that help you minimize downtime, improve process efficiency, avoid leaks, and trust their analytical instrumentation. Look to Swagelok specialists for help planning and managing your shutdown – turnaround.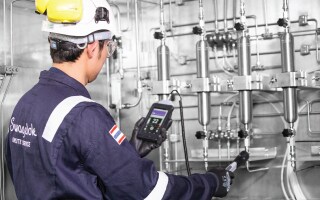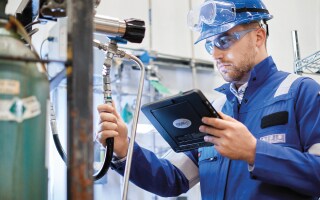 Let us help you address risk factors throughout your fluid systems, such as fluid leaks caused by improper component installation or product selection, inefficient system designs, or selection of materials unsuited for its application.
If you are finding a plan for improvement at your facility, hose advisory services is one of our tailor program that help you improve your hose selection, installation and maintenance at your facility to improve your hose life performance and reduce a system downtime.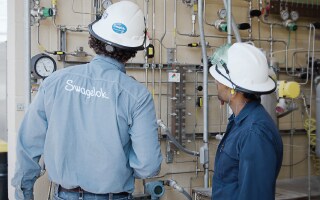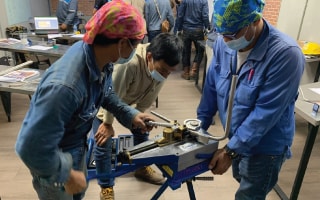 Ensure your sub-contractor are doing the right installation for your plant, reduce the need for rework, and minimize unexpected issues during your shutdown – turnaround with onsite supervision services.
You can also trust our Swagelok certified trainers to have the knowledge, skills, and experience required to train contractors on best practices to ensure specification compliance and overall planning success.
Find out more solution to improve your shutdown/turnaround plan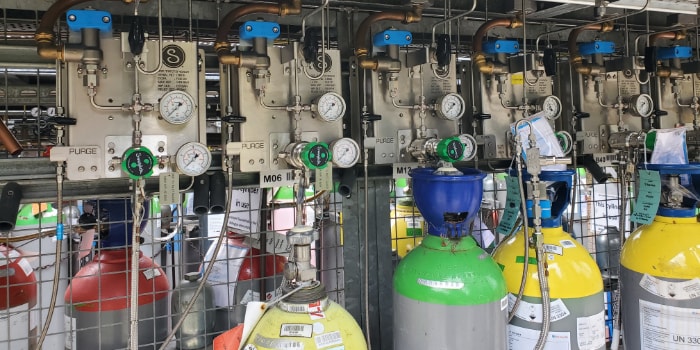 Swagelok, we can help you improve the reliability of gas distribution systems and recommending adjustments to improve system performance. Just contact us...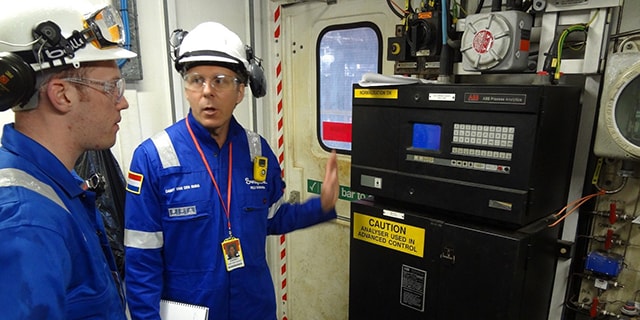 Improve your process analyzer sampling systems and grab sampling reliability with our in-depth analysis of your sampling systems, from process tap to analyzer.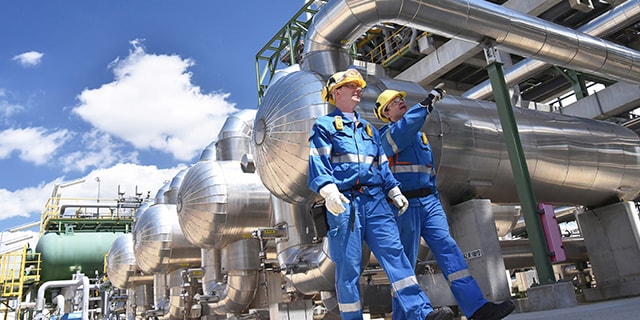 A plant shutdown/turnaround can be a big headache for a chemical plant or refinery—but it doesn't have to be. Learn seven strategies for more effective turnaround management. Read More.