COVID-19: Preparedness & Responses
This page communicates the actions Swagelok Thailand is taking to protect the health and well-being of our people, customer and communities. We are committed to remaining open to ensure that we support our customers. We will continue to base decisions on our core values and recommendations from relevant health and disease control authorities. As the situation is rapidly evolving, we will update this page as often as possible.
Actions Taken by Swagelok to Minimize Risk and Facilitate Business Continuity During the COVID-19 Pandemic—August 1, 2021
Our Office Operation
Swagelok Thailand office remains open for business. We minimize the risk to the health and wellbeing of our associates with the use of technology and therefore everyone who can Work From Home (WFH) is doing so. Those associates who need to be at our building to ensure continued service to our customers are working within the strict guidelines and we are 100% vaccinated
To pick up your order at Swagelok Thailand office,

just follow 3 easy steps below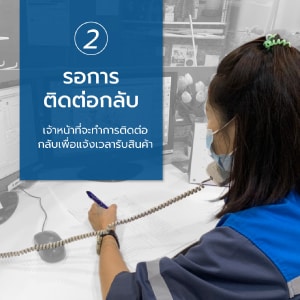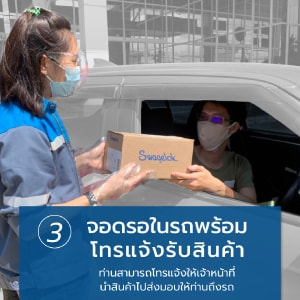 Step 1 Call or email to us
Kingkaew main office: 02-062-1599
Map-ta-phut office: 038-608-303
or mail us at swagelokthailand@mjbangkok.com
Our staff will receive you inquiry, clear part number as needed and check available stock
Step 2 Waiting for order confirmation.
When your order are already completely arranged. Our staff will inform you via phone.
Step 3 Come to pick your order at our office.
Parking your car in arranged area and call to our staff to let us know your car License number and color. Our staff will deliver order to your car.
To visit our Swagelok Custom

Solutions shop,

we will handle this on case-by-case basis. If you require our assembly support and need to come into our facility, you should
: get at least first dose of Covid-19 vaccinated with certificate
: filled-in and submit Covid-19 Risk Assessment Form with ATK test resulted at least 2 days before entry date
We understand these precautions may impact the way our companies interact over the coming months, but we cannot emphasize enough that our main focus is the health of our associates and our customers. We appreciate your patience and understanding, especially in this dynamically changing environment. If you have any questions, please don't hesitate to contact us at 02-0621599 or Line @swagelokthailand or through this website.
Stay safe, everyone!
M.J. Bangkok Valve & Fitting Management Team