Chemical and Refinery Applications
Chemical & Refinery Applications
From maintaining accurate pressure, temperature, flow and analytical measurements to improving uptime of rotating equipment and emissions monitoring systems, the pressure to improve performance doesn't stop. For that, you don't need parts—you need partnerships. That's what you get with Swagelok.
Studies on reliability-related mechanical downtime and slowdowns in chemical plants have found that efficiency losses or product loss due to fluid system fouling, plugging, freezing, corrosion, and cracking is becoming more common. Improving your fluid systems through energy audits, sampling system optimization and mechanical efficiency programs can yield.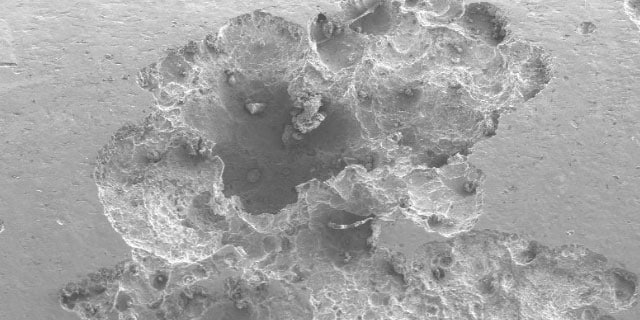 Corrosion—the deterioration of engineering materials, most commonly metals, by chemical interaction with their environment—is an extraordinarily costly problem.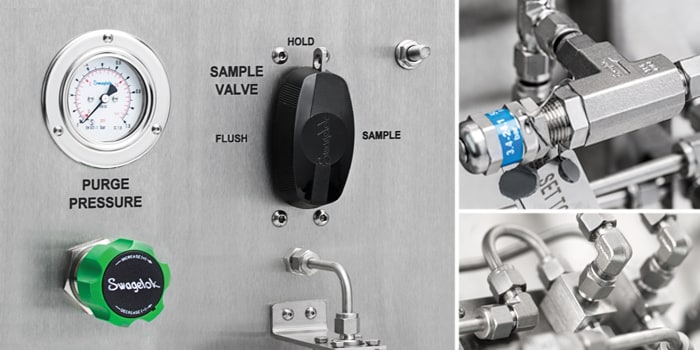 Grab Sampling Panel —
Customizing Swagelok grab sample systems allows for safe, efficient sample capture—meeting your specific plant application needs.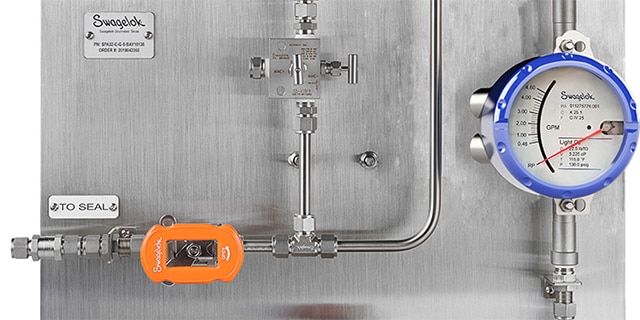 Seal Support Systems for Pumps, Agitators, and Mixers
— Swagelok seal support systems are guided by API 682 and are offered as kits and assemblies.
Swagelok Thailand have a dedicated team of Field Engineers, Technical Engineer and Custom Solutions staff to support you in all areas from system design to fabrication and testing.
Chemical & Refinery Knowledge