: Applications for the GB Series Ball Valve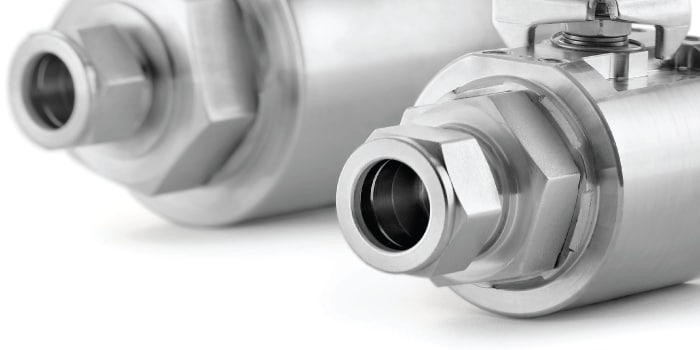 Application for the GB Ball Valves
Swagelok GB ball valve, the full-bore, bidirectional flow–capable ball valve. The valve is engineered to provide flow rates at a working pressure of 6000 psig while simplifying installation, minimizing rework requirements, and delivering the reliable shutoff performance needed to keep workers safe and systems operating efficiently in a variety of demanding applications. The ball valve can be widely deployed as a general-purpose ball valve.
The series ball valve is available in a variety of alloy materials such as 6-Moly, Alloy 2507, and Alloy C-276, as well as materials selected in accordance with NACE MR0175 for sour gas applications. The valve also complies with ASME B31.1 and B31.3 standards for power and process piping systems.
download gb ball valve brochure
Features
Working pressures up to 6000 psig (413 bar) with temperatures from –40 to 250˚F (–40 to 121˚C)
Swagelok® tube fitting end connections in fractional (3/8 in. to 1 in.) and metric (12 mm to 25 mm), female pipe end connections in fractional (3/8 in. to 1 in.)
Corrosion-resistant body materials: 316/316L, Alloy 2507, 6-Moly, Alloy 625, Alloy 825, Alloy C-276
Mechanically locked end screw design (patent pending) provides increased safety
Optional NACE MR0175/ISO 15156 for sour gas
Applications
The Swagelok GB series ball valve can be utilized as a general-purpose ball valve. Applications for the valve include:
Fire suppression systems

Oil & Gas Industry
Isolation for compressed natural gas (CNG) infrastructure
Process and instrument isolation
High flow, high pressure liquid and gas
Hydraulic, injection and control packages
Highly corrosive applications
Designed to suit the needs of a wide range of high-flow application in diverse industries and environment.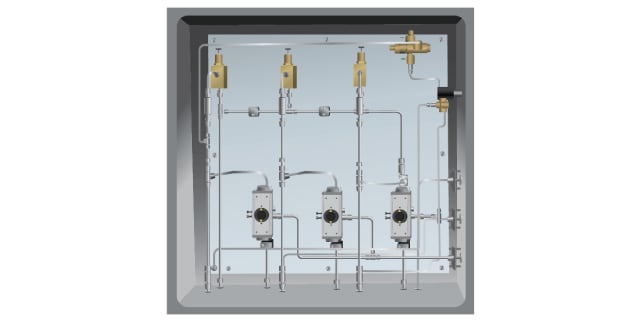 - Natural gas systems on tube trailers
- Compressed natural gas storage isolation
- Priority panels
- Bulk transport
- CNG filling stations
- Marine fuel systems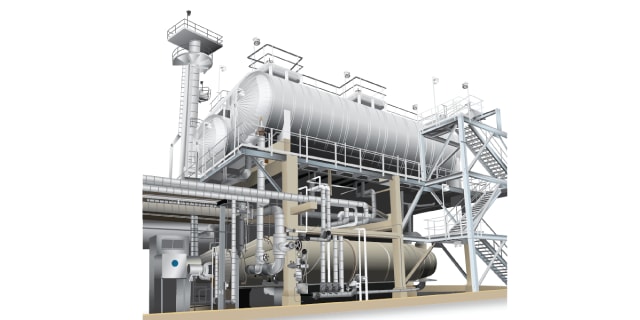 - Process and instrumentation isolation
- Air distribution manifolds
- High-flow liquid and gas applications
- Highly corrosive applications (e.g., acid service alkylation units)
- Hydraulic applications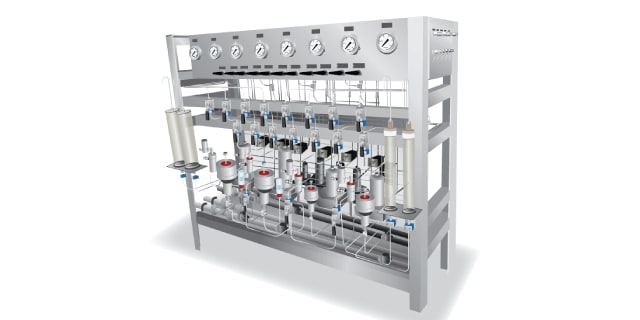 - Process and instrument isolation
- High-flow, high-pressure liquid and gas systems
- Hydraulic packages
- Offshore injection and control packages
- Fire safety systems
Gain inventory and installation flexibility with a valve body featuring a bolt pattern that allows local installation of a lockout handle, panel mount, or ISO 5211 pneumatic actuator.