: VCR® and VCO® Zero Clearance fitting for inline service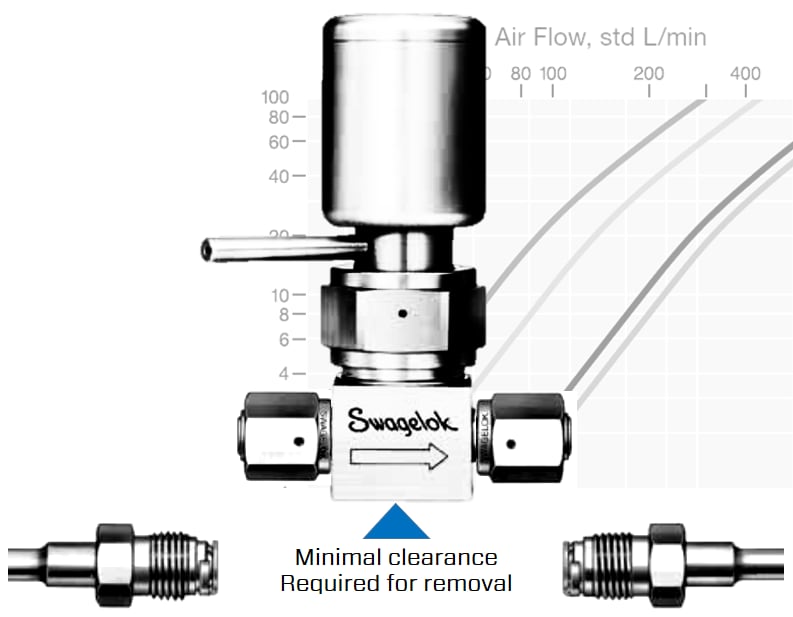 VCR VCO Zero Clearance fitting for inline service
If you aim to reduce a downtime, VCR and VCO fitting can be a better choice.
The VCR and VCO fittings, they have a zero clearance capability. Unlike pipe, tube, and weld end connections, the VCR and VCO fittings can be disassembled in line – with no clearance requirements. You can access the system for repair and upgrades without having to remove multiple parts.
A silver plating on all female threads, prevents galling and eliminates the need for thread tape, which improves ease of installation. Moreover, the flat face seal of both the VCOs and VCRs, you have unlimited make and remake capabilities. All you have to do is replace the gasket on the VCR each time you remake the connection. The gasket is the least expensive piece of the assembly, so replacing this is much more cost effective than replacing the whole assembly.
Some example application suit for VCR and VCO fitting
: High temperature applications, the VCR is a better option because the metal gaskets allow for a much higher temperature capability
: High purity vacuum application where entrapment, dead volume, low flow areas and trace impurities are the enemy of your production process
: Equipment that need an Inline service, it is better to use the VCR and VCO fittings with no clearance requirement